User Experience Note: Use your laptop and big monitors to interact with GOAT BOARD, not a mobile phone. There are thousands of data points. It wasn't designed to be used on a small screen. Warning: you may find yourself spending a half hour checking out the stats and player videos.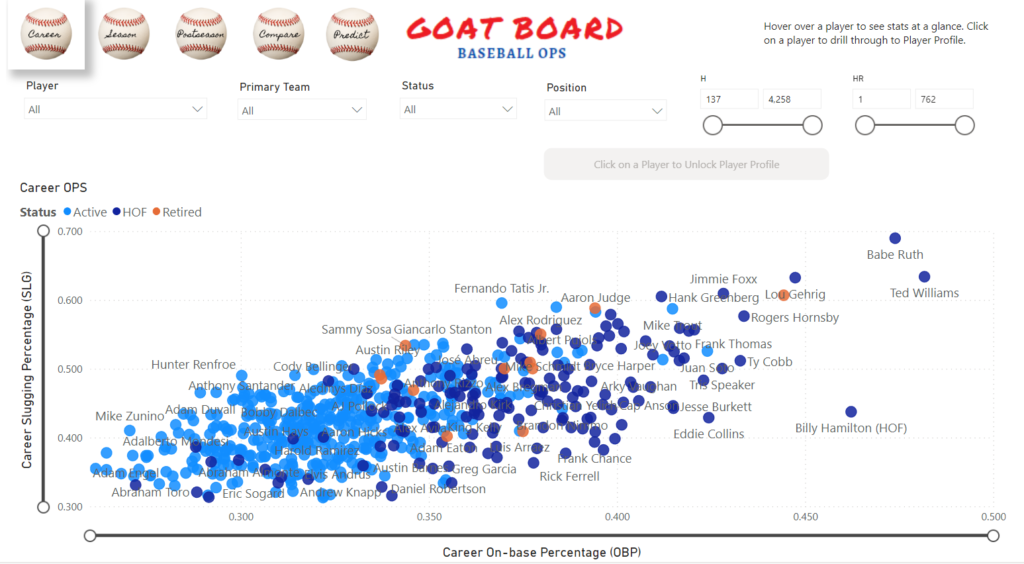 2023 Season note: We will not update GOAT BOARD stats until the All-Star break, but that won't impact your user experience. Check out the Career and Seasons buttons. And if you want to see this year's stats, drill down on a player and then click on the links in their profile page.
GOAT BOARD Blog
Vote in Surveys
MLB News
Featured Images
Featured: In honor of Hank Aaron, check out these great 1956 Topps.